News
DMV Solutions, LLC Becomes eFAST Master Ordering Agreement Award Holder
Washington, D.C. – September 14, 2018. DMV Solutions, LLC has become an eFAST Master Ordering Agreement (MOA) award holder at the Federal Aviation Administration (FAA). The eFAST (Electronic FAA Accelerated and Simplified Tasks) contract vehicle qualifies DMV Solutions, LLC as eligible to participate in the procurement process for awards in multiple Functional Areas. Under the MOA DMV will offer services:
Business Administration & Management (BAM) - Business administration and management services including Accounting, Budgeting, Finance, Acquisition, Procurement, Administration Management, General Management, Human Resources, Advertising, Marketing, Public Relations, Event Planning, Process Analysis, Application Content Management, Office Management, Training, Developing Training Materials and Graphic Artist Services.
Computer/Information Systems Development (CSD) - Computer system development services including Information Analysis/Business Intelligence, Database Analysis/ Design/Development, Computer Program Analysis/Design/Development, Computer System Analysis/Design/Development, Web Site Analysis/Design/Development, Graphic Design, Computer System Server Analysis/Design/Test, Developing Training Materials, Training, Information Assurance Analysis/Test, Enterprise Architecture, Information, FAA eFAST MOA 8Technology Systems Architecture, Network Analysis, Design, and Testing; Computer System Quality Assurance, Software Engineering and Graphic Design.
Documentation & Training (D&T) - Analyze/Prepare/Edit Technical Documentation, Analyze/Prepare/Edit Business, Documentation, Analyze/Prepare/Edit/Deliver, Training, Analyze/Prepare/Edit/Deliver Computer Based Training.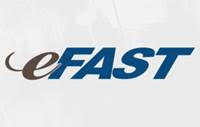 The Federal Aviation Administration is responsible for managing an infrastructure that spans 65,000 pieces of equipment and systems operating 365 days per year on a 24 hour a day basis. The scope of the FAA technical domain includes 521 airport traffic control towers, and 160 terminal radar approach control facilities that are supported by over 6000 airway transportation systems specialists.
"We are honored to be considered as a trusted solutions provider within such a critical infrastructure", said Kimberly Crockett, the Chief Executive Officer.
‹ Back