Contracts
Contract Vehicles
GSA 8(a) STARS III
DMV Solutions, LLC received a multi-award Indefinite Delivery Indefinite Quantity (IDIQ) contract #47QTCB22D0060 to provide information technology (IT) services and solutions for the 8(a) Streamlined Technology Acquisition Resource for Services (STARS) III Governmentwide Acquisition Contract (GWAC).
The Best-in-Class 8(a) STARS III GWAC is a small business set-aside contract that provides flexible access to customized IT solutions from a large, diverse pool of 8(a) industry partners.
DUNS – 078679655
Unique Entity ID: L4FMQPMLC7V5
CAGE Code: 6THX1
Program Manager: Kimberly Crockett
Email: STARS3@dmvsolutions.biz
SBA 8(a) Certified
DMV Solutions, LLC has been certified as a Participant in the U.S. Small Business Administration's (SBA) 8(a) Business Development Program. SBA (8a) is an ownership/diversity certification sponsored by the Small Business Association (SBA) of the United States government.
Maryland CATS
Plus
State of Maryland Consulting and Technical Services (CATSPlus). DMV Solutions, is a master contract holder for the Maryland CATSPlus contract #060B2490023-2016. Our functional areas are IT Management Consulting Services, Business Process Consulting Services, and Technical Writing.
Maryland Health Benefit Exchange
DMV Solutions is a master contractor holder for the (MHBE) contract # MDM0031036680. Our functional areas are Information Systems and Security, IT Management Consulting Services, and Documentation/Technical Writing.
e

FAST Blanket Purchase Agreement (BPA)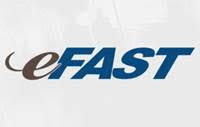 Prime eFAST Blanket Purchase Agreement (BPA) Master Ordering Agreement (MOA) award at the Federal Aviation Administration (FAA). Contract #693KA9-A-00242. Our functional areas are Business Administration & Management (BAM, Computer/Information Systems Development (CSD), and Documentation & Training (D&T).